5 Signs That You Might Eventually Need Dentures
If you are already missing all or most of your teeth, then you probably know that you are a candidate for dentures. However, most people are not aware of the earlier signs that can indicate that a person might eventually have many of their teeth compromised and eventually lost. If you experience any of the following signs or symptoms, we recommend scheduling a dental checkup as soon as possible to begin treatment interventions right away.
5 Signs You Might Need Dentures Someday
1. You Have Frequent Tooth Pain That You Ignore
Pain isn't just an annoyance, it's a signal from your body that something is wrong. When you experience oral pain, like a toothache, sensitivity, or gum tenderness, these are all indications of oral health problems that need to be addressed by a dentist. If you ignore oral pain and go undiagnosed and untreated, then you put the health and strength of your teeth at risk.
2. You Don't Visit the Dentist Regularly
Neglecting your oral health by foregoing routine dental exams and cleanings put you at risk of developing severe tooth decay and periodontal disease – both of which can lead to lost teeth.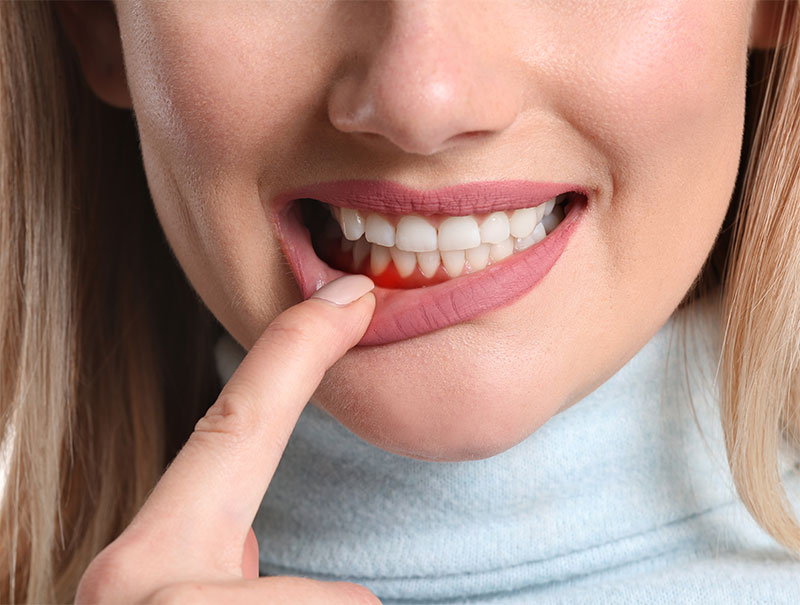 3. You Have Untreated, Advanced Periodontal Disease
When the bacteria from periodontal disease reach the periodontal ligaments (the tissues that hold the teeth in place), the bacteria begin to deteriorate these ligaments and the jawbone, which can result in tooth loss.
4. You Have Already Lost Several Teeth
If you are already missing several teeth, you might find it difficult to eat, drink, and speak normally. Getting dentures can help correct these issues.
5. You Feel Self-Conscious About Your Smile
If you don't like the way your smile looks, dentures (in addition to a variety of alternative cosmetic treatments) can be an option for improving the look of your smile.
Comprehensive Restorative Dentistry and Tooth-Replacement Options in Kenmore
At Kenmore Smiles Family Dentistry, we offer our patients full and partial dentures in addition to a variety of other tooth-replacement and smile restoration services. Whether you are missing one tooth, several teeth, or all of your teeth, we can help you determine the type of smile restoration treatment plan that can best meet your needs within your dental care budget. To learn more about smile restoration or schedule an appointment with Dr. Mott, we welcome you to contact our dental office in Kenmore today.