I am most passionate about developing long-lasting, personal relationships with my patients. I look forward to spending decades with one community, observing the high-quality work we do hold up to the test of time.
I realize that every individual is different, and I enjoy getting to know each patient on a personal level. I enjoy making people at ease in a dental office, which is not always the easiest thing in the world. It becomes much simpler once we show them that our office is not a scary place. Once those anxieties are overcome, I love seeing each personality emerge.
I am thrilled to be a part of this growing community, and am committed to offering each of you the best care dentistry has to offer and look forward to meeting you soon!
I was born and raised in Neenah, WI, as the middle child in a family of five. An avid sports enthusiast throughout my childhood, I opted to follow my baseball dreams, and headed to the University of Arkansas to play for the Razorbacks out of high school. Although I enjoyed my time there, I found that I wanted to be a bit closer to home and transferred to Ripon College, a small liberal arts school in middle Wisconsin. There, I played ball for four years while earning degrees in English and Economics, and a minor in Chemistry.
I had always wanted to work in the medical field, and was attracted to the unique combination of medicine and art that comprises dentistry. I was fortunate to meet my lovely wife Laura while attending dental school at the University of Minnesota. After graduating in 2007, we practiced with the Indian Health Service in rural northern Minnesota.
Relocating to Washington in 2009, I worked for two years as an associate at a private practice in Everett. From 2011-2013 we lived in Anchorage, AK, where my wife completed a two-year specialty program in Pediatric Dentistry (check out
www.kenmorepediatricdentistry.com
to learn more!). I continued in public health in Alaska, splitting time between a community clinic and a Native American hospital.
In my years since dental school I have had the benefit of practicing with specialists in all fields of dentistry, and have been truly fortunate to get the chance to develop my professional skills working with so many talented practitioners. I believe that continuing education is an integral part of providing high-quality dentistry, and am committed to being current with all the latest that dentistry has to offer. I also believe in evidence-based dentistry: I study hard to be sure what I am offering at my office is based in sound science and is truly what's best for the long-term interests of my patients.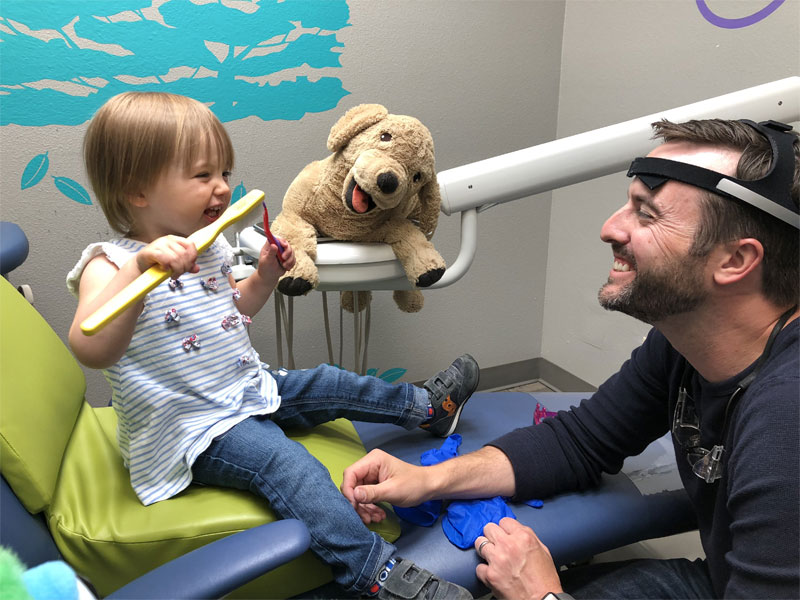 Professional Affiliations
When I'm not in the office, I love to hike and play golf. Like any true Wisconsinite, I am an enthusiastic Green Bay Packer fan, as it makes me feel a bit closer to home. I really enjoy a variety of outdoor activities, of which there are many in the beautiful Pacific Northwest. I also have a little toddler, Lacey, who is keeping her parents VERY busy at home!
As a member of the Kenmore community, I have become very involved in the Northshore Rotary group and the Greater Bothell Chamber of Commerce. I currently serve on the Northshore Rotary Board of Directors, the Board of Directors for the Chamber and the Executive Committee for the Chamber as well. I have been very blessed in my life and look forward to helping create an environment where people are encouraged and given the opportunity to make their dreams a reality. I am also very interested in finding ways to help the dental profession make high-quality dentistry available to those in need.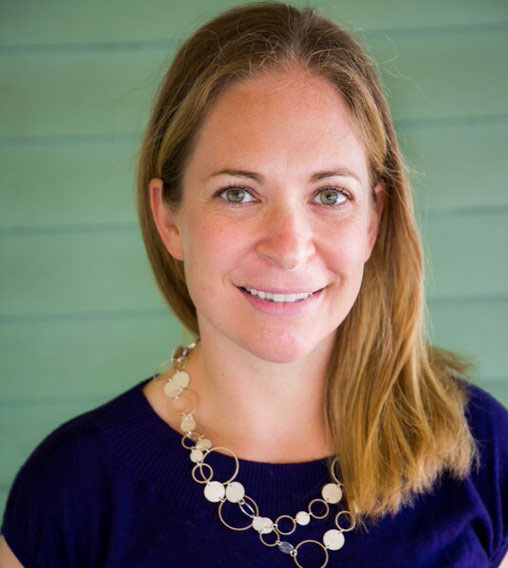 Dr. Morgan is originally from Eau Claire, WI and earned a degree in Biology from the University of Wisconsin-Eau Claire. From there she graduated from Marquette University School of Dentistry. Dr. Morgan then completed an advanced education in general dentistry residency program in Cincinnati, OH at the now University of Cincinnati Medical Center. She is a Major in the US Army Reserve as a dentist in the 143rd Dental Company in Denver, CO.
Dr. Morgan strives to provide the best quality of care for her patients. She tries to understand their individual needs and work with them to determine their best options.
Dr. Morgan enjoys a variety of continuing education. She is a member of the Academy of General Dentistry, American Dental Association, Washington State Dental Society, and King County Dental Society.
Outside of dentistry, Dr. Morgan enjoys staying active and exploring the mountains with her by skiing, hiking, and biking. She likes to bake, hear a good joke, and dream of her next traveling adventure. Despite living in the Seattle area, Dr. Morgan will remain a Green Bay Packers fan!