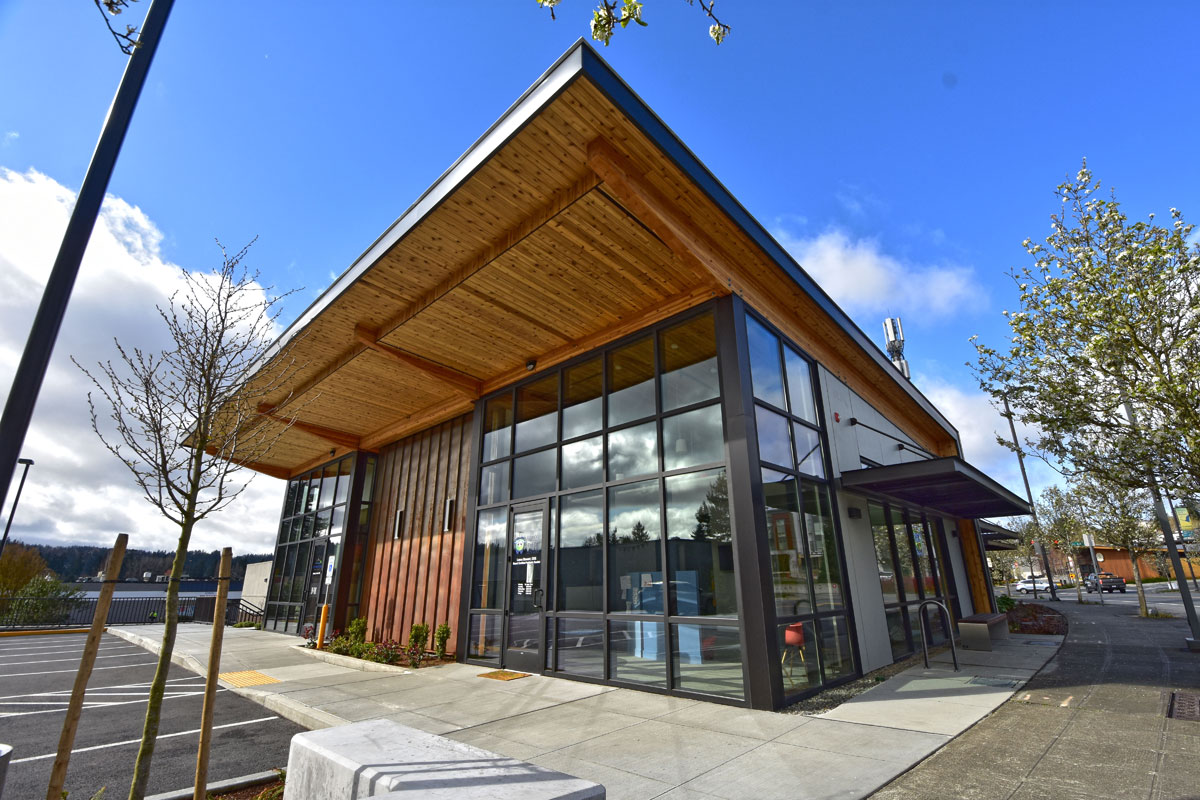 Clear Orthodontics (Invisalign)
A crooked smile not only affects your appearance, but it can also be harmful for your oral health. Problems with teeth alignment and bite can worsen tooth decay, wear out enamel, worsen gum disease, and even put you at a greater risk of suffering from bruxism.
Many adults who would love to have a straight, perfectly aligned set of teeth, however, are disheartened by the prospect of metal braces. While metal braces will get the job done, they're not very nice to look at, can seem unprofessional on an adult, require food restrictions, and leave your mouth full of cuts and sores.
Thankfully, there is another option for adults in need of braces: clear orthodontics.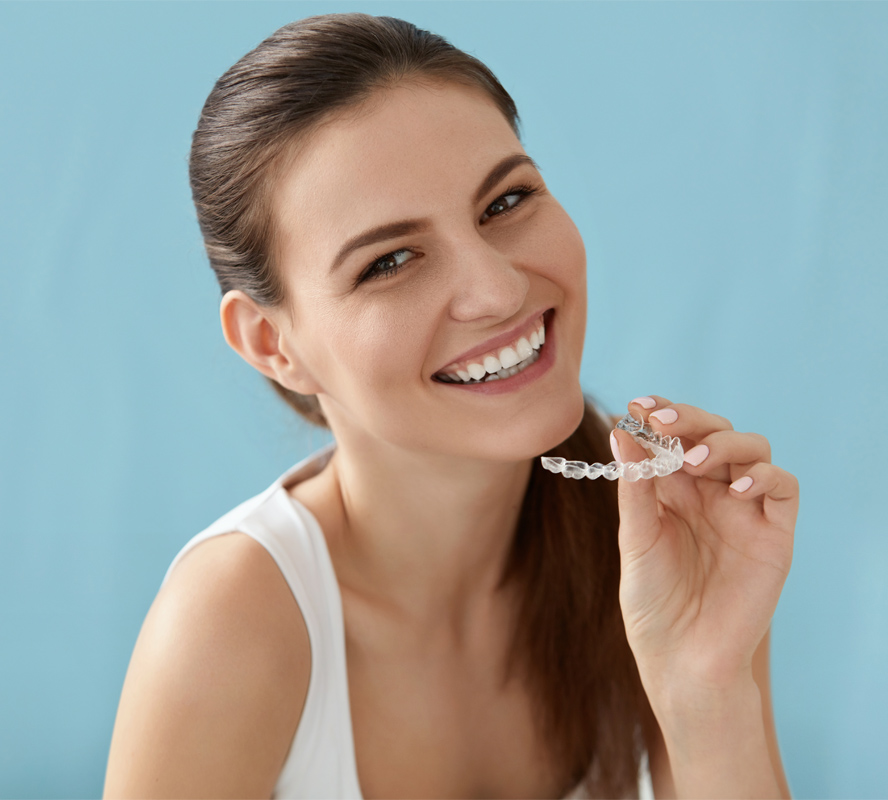 Straighten Your Smile with Invisalign — Invisible Braces in Kenmore
Our dentist, Dr. Bradley Mott is a certified Invisalign treatment provider, and we're proud to provide our patients with all the teeth straightening benefits of the most popular clear orthodontics system available — Invisalign clear teeth aligners. With Invisalign, you can straighten your smile without the mess and discomfort of having metal orthodontics in your mouth.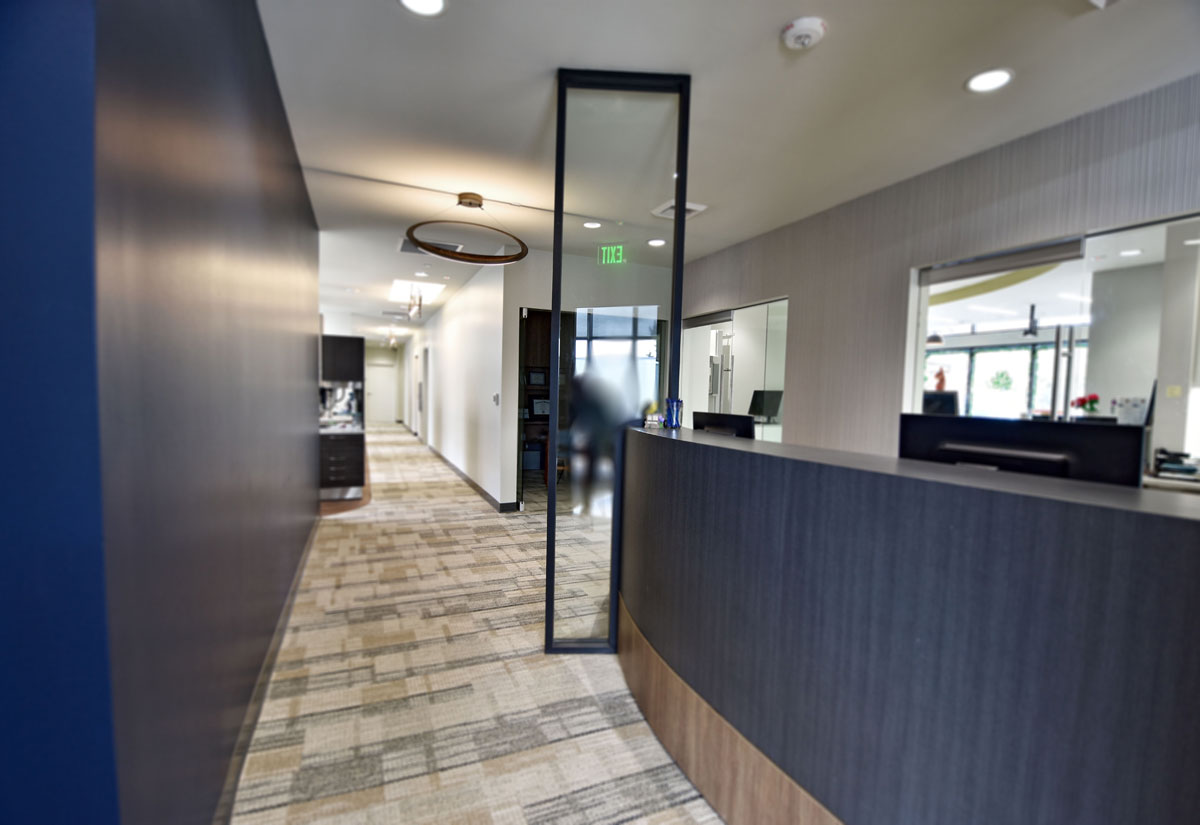 What Are Invisalign Teeth Aligners?
A smooth, nearly invisible alternative to metal braces, Invisalign teeth aligners are a system of clear, non-toxic, plastic aligner trays designed to fit snuggly over the teeth. Shaped to your individual smile and specified to your desired smile, Invisalign aligners feature a graduated system of aligner trays. Each aligner (or bottom and top set of aligners) is worn for about two weeks, as they gradually shift your teeth into the desired alignment, usually over a period of twelve-months.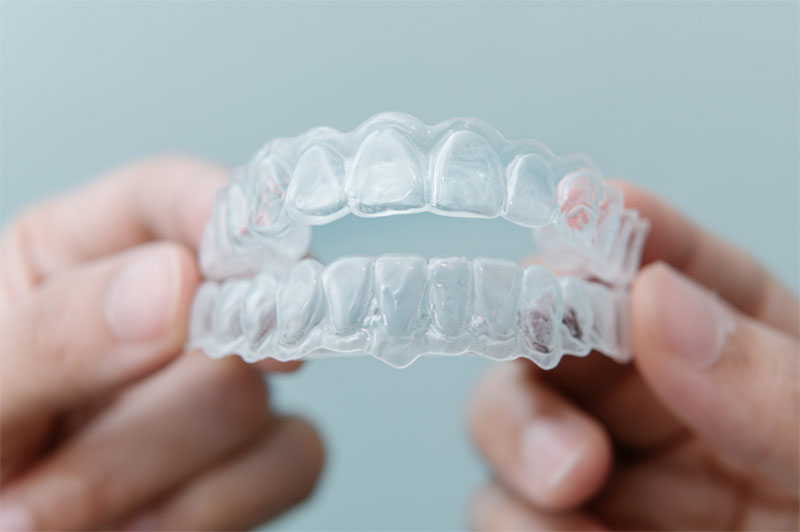 What Issues Can Be Corrected with Invisalign?
Although Invisalign isn't the best solution for every patient in need of orthodontics, they can treat a wide variety of very common concerns, including: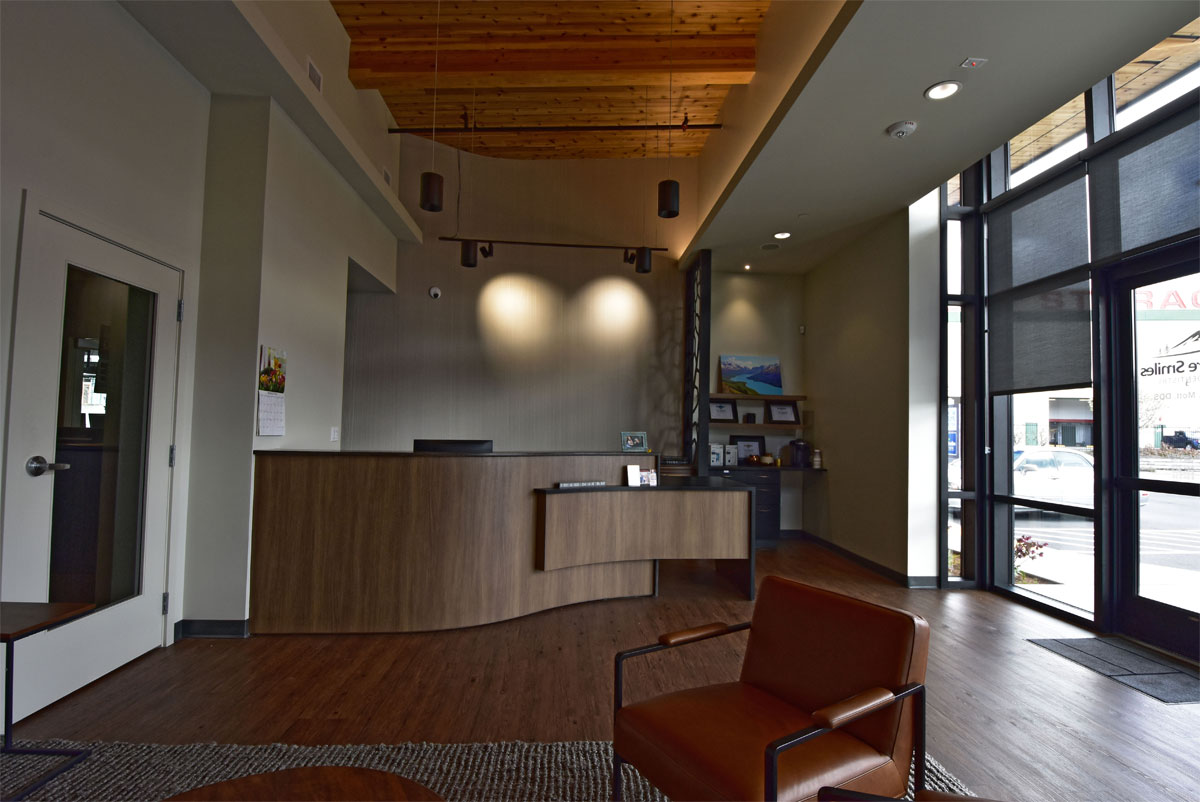 Invisalign Clear Aligner Systems
If you've always dreamed of having a straighter smile or a more comfortable bite, then Invisalign might be the perfect solution for you. With Invisalign, you can get the smile you've always wanted, without sacrificing your appearance, comfort, or the foods you love for metal braces.
If you'd like to find our whether Invisalign is right for you, contact our office to schedule a clear orthodontics consultation at Kenmore Smiles Family Dentistry. If your child is in need of orthodontic care, we recommend visiting Kenmore Pediatric Dentistry, our sister practice located right next door.